Cruising is a growing trend for global tourism as travelers guest to experience both the feel of being out at sea while making stops at as many culturally and ethnically diverse destinations as one may imagine. Vietnam is now included in many of these cruise trip, as a highlighted destination. The anchoring place is often in Ho Chi Minh City, Nha Trang, Danang or Saigon and guests are free to explore the place on their own during day time, or in an organized group tour. Below we list the best of international lines that make stops in Vietnam.
Silver Shadow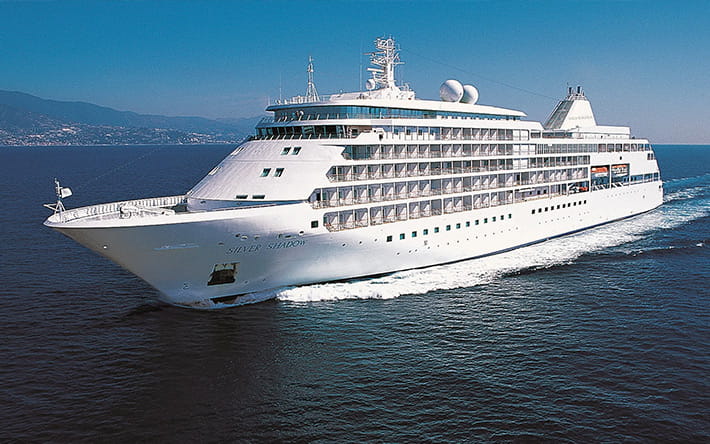 Image source: silversea.com
Run by reputable cruise company Silversea, the Silver Shadow will take guests on a once-in-a-lifetime trip from Hong Kong to Singapore, stopping at several incredible destinations on the way. You'll get the chance to experience the jaw-dropping beauty of Halong Bay; a UNESCO World Heritage Site comprises almost 2,000 limestone karsts jutting out of sparkling turquoise water, home to traditional fishing villages dating back hundreds of years. You will also get the chance to explore the ancient capital of Hanoi, as well as Ho Chi Minh City; Vietnam's largest, where you will explore the life-affirming Mekong Delta and visit the Cu Chi tunnels; an underground network of tunnels made by the Vietnamese to hide from the Americans during the drastic Vietnam (American) War.
A 14-day Hong Kong to Singapore cruise on board Silver Shadow costs from $5,239 per person.
Cruise and Maritime
For those who can't quite afford the time to cruise around the world, this Cruise and Maritime journey is a satisfying plan B. The Asian leg of this trip starts in Hong Kong, where you will then be taken to a total of ten ports across the major parts of Southeast Asia (including Vietnam) and South Asia before proceeding to the Middle East. This newly refurbished 150-cabin liner was formerly owned by P&O, but offers a great alternative from the standard cruise fare.
Single cabins start from $6,140 per person for 46 nights, including a one-way flight.
Royal Caribbean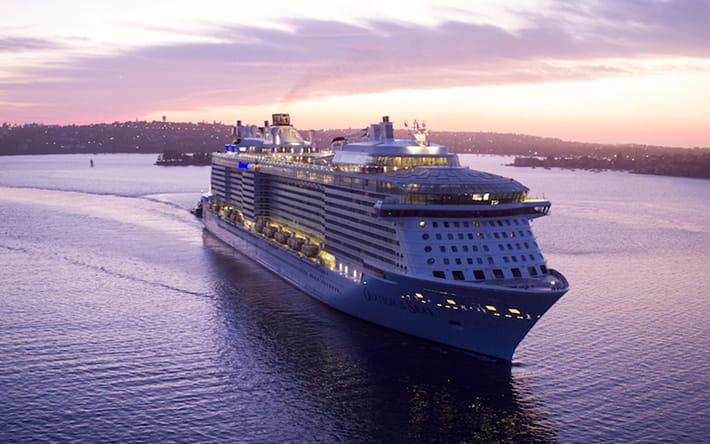 Royal Caribbean is one of the finest luxury vessels on all of the seven seas with outstanding organized activities. You'll see Chinese acrobatics in the former, a bumboat cruise in the latter, and you will experience the majesty of Vietnam's southern coast during an overnight stopover in Phu My, about 90 minutes from Ho Chi Minh City. This twelve-night cruise is a great way to experience some of the most iconic destinations in Asia whilst indulging in a bit of luxury on the side.
The 13-day trip costs from $2,050 per person.
Celebrity Millennium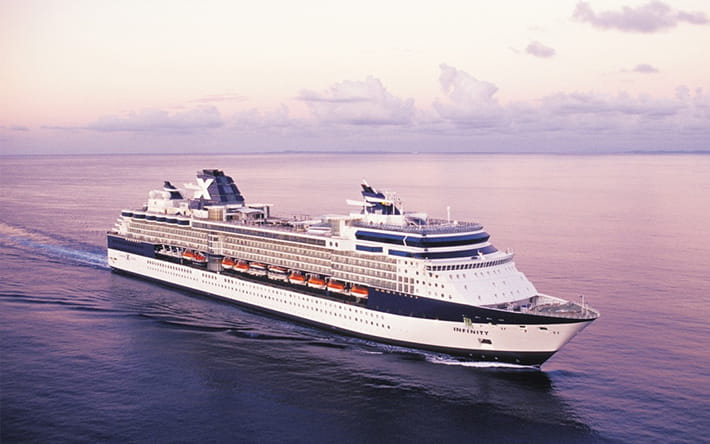 This Celebrity Millennium cruise is positioned around taking guests around iconic Asian destinations during its biggest festival, and the largest mass-migration on planet earth – Lunar New Year. On its leg in Vietnam, you will get to experience Ho Chi Minh City as the region prepares for its most sacred national holiday and Halong Bay in its best shape of weather. This is a truly special time to experience Asian culture, aboard a luxury vessel serving traditional Asian holiday food, as well as excellently prepared Western cuisine.
Prices start from $1,937 per person.
P&O Cruises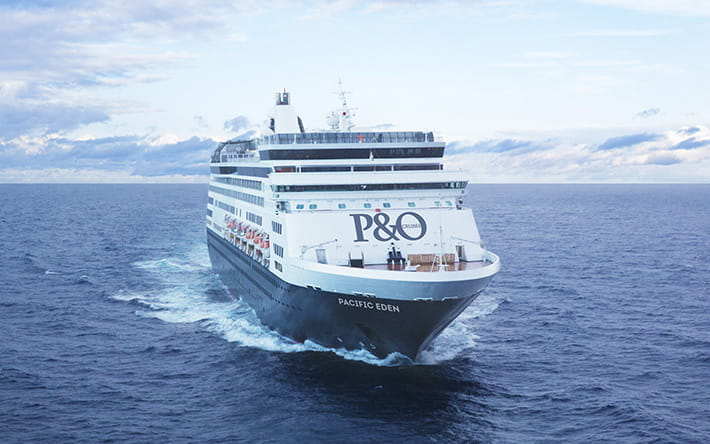 For those who can't quite face the idea of taking a trans-Atlantic flight to Australia and back, and have up to four months to spare, this P&O trip will take you from Sydney to Dubai in 36 days, stopping at some of the planet's most fascinating and beautiful destinations along the way. You won't have to worry about crying kids because this cruise is 100% adults only, including a world-class Indian restaurant created by Michelin-starred chef Atul Kochhar.